"Our Focus is on two things –
education and transparency."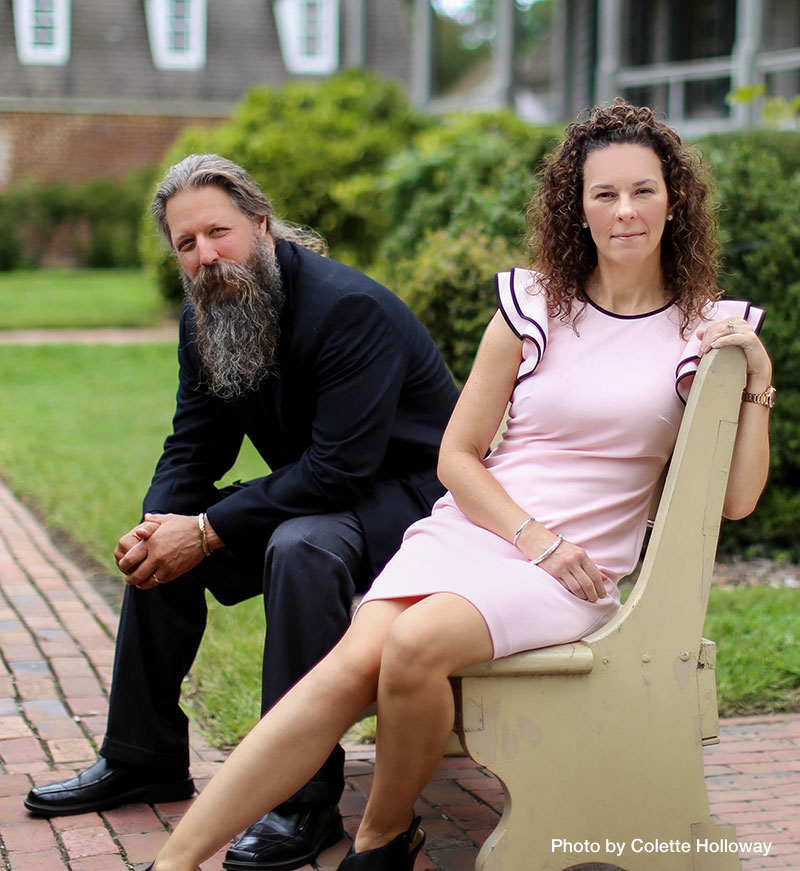 Reagan Holloway is not an average independent portfolio management firm. Their job is not about the sale or the market gamble. It's about a passion for impartially educating clients and connecting the dots in a complicated financial world. It's about developing meaningful relationships where investors have direct access to their money through the Fidelity platform, and, just as important, direct access to the team. Working with Reagan Holloway is like buying a mutual fund where you get to read what the director of investments thinks, every week, with access to a personal concierge to answer your every question and coordinate your account management.
But the story that began 30 years ago when the partners were industry rookies – to earning the Wall Street Journal's Five Star Wealth Management Award – isn't typical. But typical isn't a word used to describe Reagan Holloway – the firm, or its partners.
Keith Reagan, Sr. was an undergrad at William & Mary working with alumni, soliciting donations to the school. He did so well he was encouraged to transition into wealth management. Working for a large broker dealer, he studied portfolio management at The Wharton School of Business. And he learned a lot – chiefly that he was doing things wrong. The firm he worked for was sales oriented and paid transactional commissions. It sold what was popular at the time. It had hidden fees. So, Keith left that firm. He gave up the red tie and leather briefcase. He moved from a big house to eight acres in the country where his family organically gardens and raises chickens. And he joined the independent wealth management firm that is now Reagan Holloway.
Today, Keith is the company's portfolio manager, and Christy Holloway, who holds her Series 7 and 66 securities licenses, is the relationship manager and front woman who carefully manages each client account. Their job descriptions are easy, they say – just nurture relationships with people and fiercely protect their assets. Reagan Holloway isn't based in a wood-paneled office. The partners don't wear suits or drive fancy cars. In fact, after beating cancer, Keith grew long hair and a beard – because, after chemotherapy treatments – he finally could. He admits it's not the look of most Wall Street experts, but it fits him.
The team promises transparency, honesty, expertise and trust. They are a fee-based wealth management firm required to act as a fiduciary – meaning they put you first in every decision they make. There are no commissions. Keith, an academic who teaches a class related to the financial industry every semester at William and Mary with the Osher Institute, spends his time reading, watching, studying and analyzing the markets – publishing respected, data-driven findings that ultimately propel his portfolio management. Christy, who knows each client intimately, is the one who answers the phone, typically on the first ring. Clients consider her a friend. Together they have built something unique – a firm that offers custom portfolio management with partners who, when they meet with clients quarterly, spend as much time educating them about the intricacies of the market as they do reviewing their assets.
It's not textbook but it works – very, very well.
Christy is the relationship manager and Keith is the portfolio manager. They've worked together for more than 15 years with a strong value of customer service to a sincere level of intimate friendship with their clients.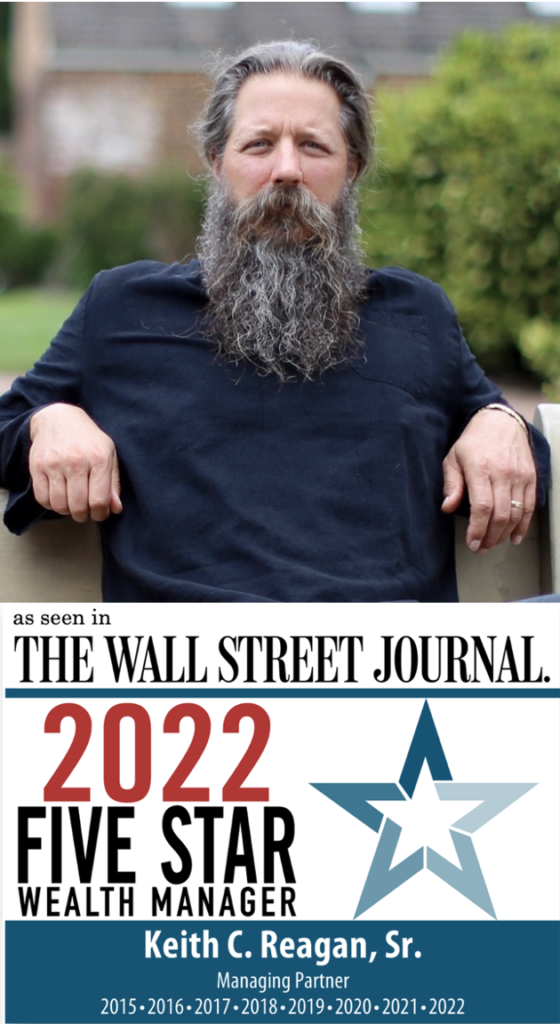 Keith has been a registered financial advisor for over 30 years and was recently recognized as a Five Star Wealth Manager for a seventh year in a row as seen in The Wall Street Journal. Keith graduated from the College of William & Mary in 1988 and is currently an instructor at W&M with the Osher Institute. His post-graduate work includes executive education at The Wharton School of Business. Keith's professional experience includes a distinguished career at Merrill Lynch where he earned the title "Portfolio Manager" and a place in the firm's esteemed Circle of Excellence. During his tenure he was also inducted into the Chairman's Club, the President's Club and the Executive's Club. Keith has served as the President of the Williamsburg William & Mary alumni, Chair of the March of Dimes, President of the Williamsburg Land Conservancy, Cub Scout Master of Pack 135 and as a baseball coach for seven years with the Williamsburg Youth Baseball League. He is a member of the National Eagle Scout Association and currently volunteers his time with the United Way and the Potomac Appalachian Trail Club. Keith enjoys filming and editing for his son's company, Reagan Studios, which specializes in weddings, music videos and commercial videography. Keith is a cancer survivor and lives on a small farm in Toano, Virginia, with his wife of over 30 years, Lisa, where they have chickens and grow award-winning organic vegetables.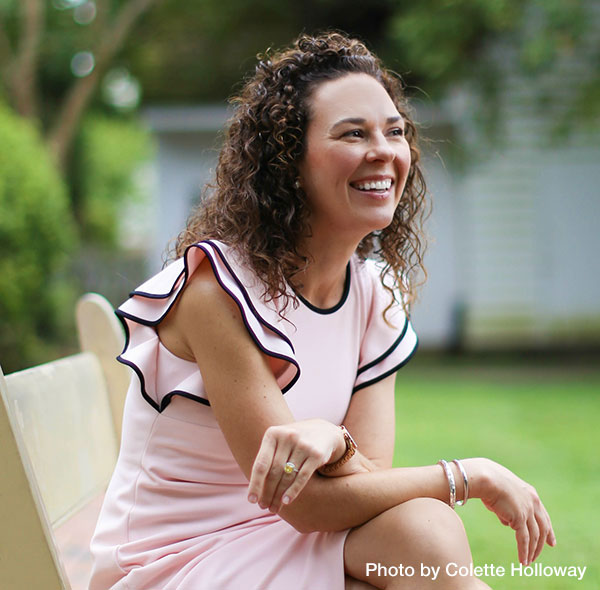 Christy has worked with Keith Reagan for more than 15 years. Having earned her Securities Licenses 7 and 66, she began as an administrative assistant. A graduate of Christopher Newport University with a Bachelor of Business Administration in Marketing, Christy became a partner in 2016. As the Accounts Manager, she oversees all aspects of clients' accounts including transfers, required minimum distributions, tax withholding, cash management, file maintenance, client scheduling, event planning and much more. Christy enjoys spending time with her family, photography, and cooking. Christy currently resides in Hayes, Virginia, with her husband, Jared and daughters, Colette and Ansleigh.
Reagan Holloway works hand-in-hand with Little Rock, Arkansas's Sowell Management. Sowell Management is a nationwide industry leader in the Registered Investment Advisor space and, formed in 1995, is a pioneer of fee-based fiduciary services. Behind-the-scenes, Sowell Management provides Reagan Holloway back-office services, first in-class technology and portfolio management. Because of their diversity and broad strength, Reagan Holloway has a solid and trusted partner.
Reagan-Holloway's selection of Fidelity Investments, one of the largest providers of financial services in the nation, enables us to offer the products, services and investments that can go a long way toward helping our clients meet their goals.
Learn more about Reagan Holloway's fantastic relationship with Fidelity.
The Reagan Holloway Contingency and Succession Plan
Our clients turn to us because they trust us. In fact, they can not only count on us as fiduciaries to manage their portfolios in their best interest always but can also trust that we have plans in place if something unplanned would happen to our firm's partners. We believe we are an important part of your life, and part of that means you are taken care of – no matter what.
The R/H Contingency and Succession Plan includes our solid and long-term relationship with Fidelity, our custodial partner and ensures:
• You would have the same access to your funds that you do today. Nothing would change.
• You and your investments and portfolio are protected and accessible.
In addition, Reagan Holloway has built a strong working relationship with its RIA partner, Sowell Management, offering even deeper care and account management if necessary.

The plans we have made have taken years of relationship building and are updated regularly. They ensure that in an untimely and unplanned exit by our principles, you, your investments and portfolio are protected and accessible. We believe we are an important part of your life, and part of that means you are taken care of – no matter what.
Our focus is to educate, putting you first in every decision and regularly reviewing assets with you – building strategies that fit your priorities and objectives.